At a time when the Annex is being deluged with proposals for new condo developments, it is only fitting to celebrate one of the very first to be built in our community: the 12-story structure at 190 St George. Rising gracefully from its spacious grounds at the corner of Lowther, the building was designed by architect Joseph A. Medweki and completed in 1972.
This is one condo that has more than stood the test of time with its generously sized suites and solid construction. A National Post article from 2006 cited it as one of the top ten residential towers in T.O. with its "wraparound balconies with see-through metal railings and floor-to-ceiling windows." According to the authors, Mr. Medweki, who was also an amateur painter, was so proud of the building that he featured it in the background of his self-portrait.
A Hidden Community Service
One of the original owners of the building was a local dentist, Dr. Willard Kerr, who also happened to be a friend of the builder, Mr. Lempicki. Together they worked meticulously to design a purpose-built, full-scale dental office located conveniently off the main lobby and with a floor plan that accommodated a reception area, examination rooms, office, laboratory, and washrooms.
Fast forward fifty years, and Annex Dentistry is still in operation providing dental services to the community. Sunlight still floods the unit through generously-sized glass windows that look out onto Lowther. And but for a discreet sign recently installed, the suite continues to blend into the building appearing to unaware passers-by like a private residential unit.
Of course, there have been changes: Dentistry has come a long way since 1972 when Dr. Kerr took possession of the unit. But a sign of its ideal design and location is the fact that the suite has had only two occupants in all this time.
A Home of One's Own
While Dr. Kerr was easing towards retirement in 1999, Dr. Amy Antzoulatos was in the early years of her career. Dr. Amy – as she is affectionately known to her hundreds of Annex patients – had graduated from the UofT Faculty of Dentistry in 1994. She won top honours that year for root canals – a specialized service in which she was ironically completely uninterested. Rather, she chose to pursue general dentistry as it gave her a chance to accommodate her artistic side (she paints and plays the piano and flute in her spare time) as well as her scientific skills (her undergraduate degree being in biochemistry).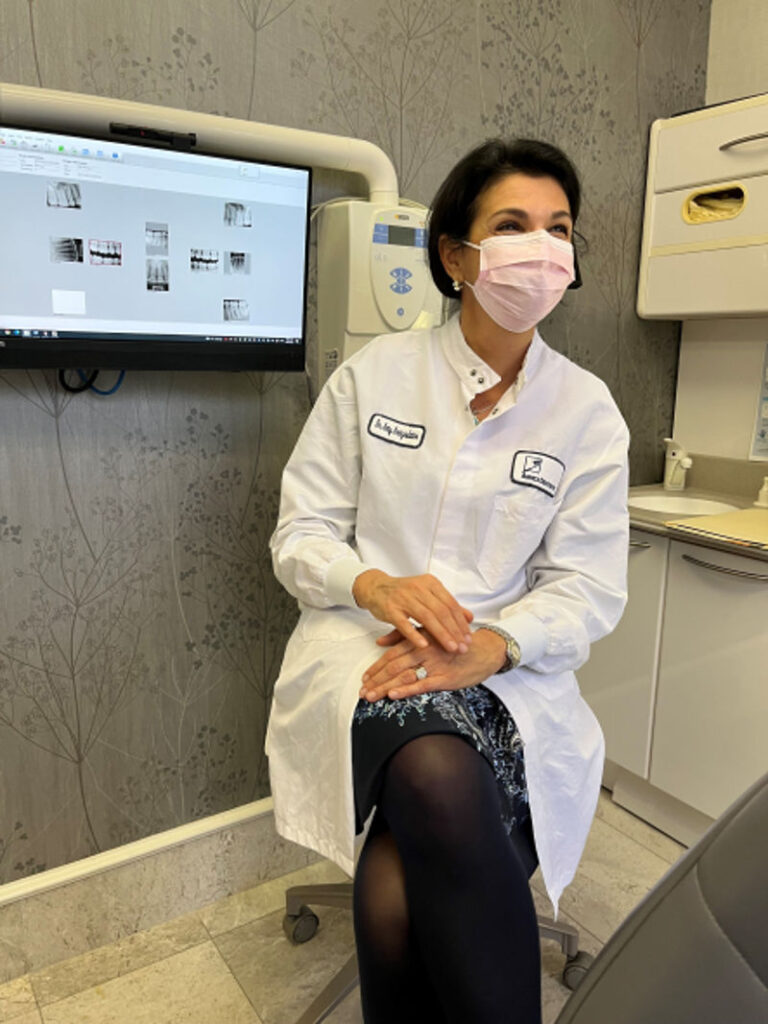 Even a medical mask can't hide Dr. Amy's megawatt smile.
Dr. Amy had begun her career by purchasing the dental practice of another retiree in the erstwhile medical building at 99 Avenue Road. She poured thousands of dollars into refurbishing the unit before word unexpectedly came that the building was to be demolished to make way for a condominium. So after only six short years, she found herself evicted and searching for a new home for her small business.
Determined not to fall prey again to the same uncertainty of leasehold, she leapt at the chance to buy the facility and practice at 190 St George. She and Dr. Kerr worked companionably in the space for the next two years before the senior dentist put down his instruments for good.
Serving the Community
At a time when the majority of her colleagues are bound to dental corporations, Dr. Amy has been able to remain independent, in large part because she is secure in the ownership of her suite at 190 St George.
It's not easy – the economies of scale and administrative assistance make joining a corporation remarkably attractive. But such agreements come at a cost. And Dr. Amy resists losing her autonomy to an entity that polices the amount of time spent on each discrete procedure.
The freedom from corporate financial targets allows her to donate services to new immigrants, most recently to Ukrainian refugees. And it also permits her real passion – what brings her the most professional joy – selecting one person in need each year and gifting them with a complete smile makeover.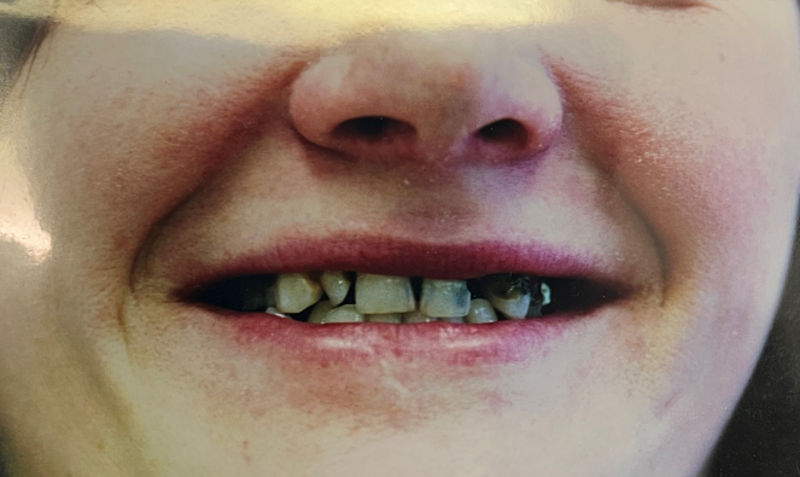 To the lay observer, this is nothing but the most off-putting of smiles. But to Dr. Amy, it was a canvas on which she could create a work of art.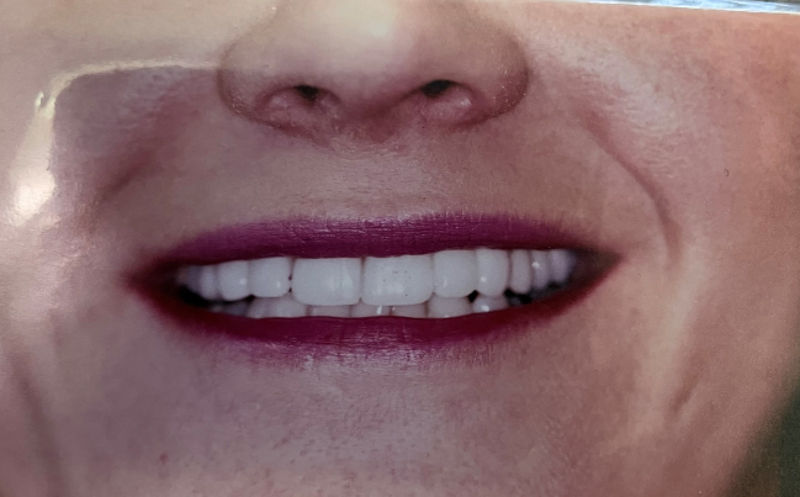 It took a full year to transform that smile. But the results were nothing less than life-changing for the patient — and extraordinarily gratifying for Dr. Amy.
An Annex Gem
Dr. Amy is, in sum, all about people, about getting to know her patients and watching families grow as she welcomes new generations into her practice. It doesn't matter what their circumstances are or where they're from. In fact, between them, she and her staff can welcome patients in any one of six languages: English, Russian, Ukrainian, Portuguese, Greek, or Tagalog.
Like Wiener's Hardware and Snowdon's Pharmacy whose milestone birthdays we've previously celebrated on these pages, Annex Dentistry is one of those local businesses that defines and enriches our community. With warm wishes for a happy 50th birthday . . . and counting.